The Hilberry Symposium (named after Professor Emeritus Conrad Hilberry) allows Seniors who have completed their Senior Integrated Projects in English to present their work to an audience of fellow students, faculty, and families. Each student is a member of a panel which brings together 3-4 SIPS on a common theme (see below for a listing of projects and panels). As part of our celebration of the work of students of English, each year we bring a Kalamazoo College alum to give a keynote address.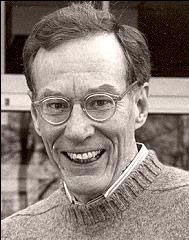 The 2023 Hilberry SIP Symposium will be held on Saturday, April 29
The keynote address will be held on Saturday, April 29 at 1:00pm with opening remarks by Dr. Marin Heinritz, Dewing, room 103.
This year's keynote address will be given by K-Alum, Michelle Busuito '04 (More about Michelle below)
Video presentations for the 2023 Hilberry SIP Symposium. To access the video, you will be required to enter a password.
The Presenters:
Session 1: 2:30-3:15p.m.
Panel A: Love and Media–Dewing 103
Rachel Alarcio, PS: Fairytale Protagonist Syndrome:
Retellings for the Internet Age
Sophie Sherwood, The Internet and the Human Condition
MikaylaYoungman, Behind Humor: Unveiling Fleabag
Panel B: Multiple Lenses/Interdisciplinary Approaches—
Dewing 210
Zachary Heimbuch, "21st Century Prosecutions" How Technology
has Transformed Criminal Litigation
Hannah Durant, "Stylometric Analysis, Literary Study,
and the Heart of Creation
Gi Salvatierra, A Case for Shapeshifting
Panel C: Locating Identity—Dewing 305
B. Damashek, Open in 10 Years
Devin Hunt, A Disconnection Between Loved Ones and the
Space of Los Angeles, My Home: A Poetry Collection
Angel Ledesma, The Shadow and Glare as Constructing "Creole":
The Grandissimes" by George Washington Cable.
Session 2: 3:30-4:15 p.m.
Panel A: On Becoming: Navigating Self and Society—Dewing 103
Sarah Densham, Fearless but Fragile: A Personal Exploration
of My College Diving Career
Thomas Hole, The Olivine Star
Yaneth Rosas, "Roots": An American Minority Story
Panel B: Gothic Investigations—Dewing 210
Morgan Acord, Motherhood & Connections to the Supernatural:
A Trend in Nineteenth Century Literature
Violet Crampton, Strangers in Winslow: A Portion of a Novel
Michelle A Martinez, Daphney Charlotten: "The Tale of Hallows Hill",
A Murder Mystery
Panel C: Wrinkles in Time and Space—Dewing 305
Tristan Fuller, Into the Ravenwood
Margaret Levin, "Tomorrow is a New Day" Masculinity and the
American Time-Loop film
Hannia Sanchez, Star Fragments of my Mind
---
Michelle Busuito is an Assistant General Counsel in Blue Cross Blue Shield of Michigan's Office of General Counsel. Michelle is a 2021 recipient of Crain's Detroit Business 40 under 40 award, recognizing her leadership in data privacy.
In addition to her work at BCBSM, Michelle teaches business law courses at both an undergraduate and graduate level for the University of Detroit Mercy College of Business Administration and Wayne State University Mike Illich School of Business. Prior to joining Blue Cross, Michelle was an attorney at Schiff Hardin LLP where she was fully dedicated to providing legal advice on future mobility technologies to Ford Motor Company and Ford Smart Mobility.
Michelle is a graduate of Kalamazoo College where she earned her Bachelor of Arts in English. While at K, Michelle was a Mary Jane Underwood Fellow. Michelle's SIP was titled "Living on Borders: Preserving Culture Through Language" and was completed under the advisement of Dr. Amelia Katanski. Following Kalamazoo College, Michelle earned her law degree from the University of Detroit Mercy College of Law.
Michelle is active with the Michigan Women's Foundation where she led an effort to test and process a backlog of Rape Kits in Detroit; in 2015 she was recognized for this work as Crain's Detroit Business 2015 In-House Counsel of the Year for Pro Bono. Michelle continues her focus on pro bono efforts, working to establish the first in-house pro bono program for BCBSM's Office of General Counsel.
At the end of the 1990s, English Department faculty realized the Senior Integrated Project, often the culminating achievement of a student's career, frequently turned out to be anti-climactic: it was turned in and graded, and then never heard of again. Inspired by the Diebold Symposium in Biology and the Hightower Symposium in ANSO, the first Hilberry Symposium was launched in 2000, as a means to publicize and honor student work on the SIP. Named for Dr. Conrad Hilberry, Professor of English, and founder of the creative writing program at K, it was conceived to replicate a professional conference in our discipline, where scholars and writers share their work, and acknowledge each other's achievements.
In the second year of the symposium, a tradition was begun of inviting an English Department alumnus/a to give the keynote address. Department faculty propose names of graduates who have done interesting things with their English background, who might have an important message for current seniors, and who will be good speakers.
From the outset, the Hilberry was also an important collective experience for the graduating class, a ritual of remembrance and celebration. With the entire English Department faculty, and invited family and friends in attendance, English majors can see themselves as part of a community having evolved over time, with the love of language as its enduring center.
WHEN: Saturday, April 29, 2023
FORMAT: The symposium is generally held in either late April or early May on a Saturday. Saturday includes a brief opening session, Keynote address by a K-Alum, presentations, and a reception. (Presentation sessions run concurrently on Saturday afternoon.)
WHERE: The 2023 Hilberry will be held in various locations on campus.
ATTENDANCE: Attendance at all symposium events is expected of all senior English majors. The most important dynamic of the Hilberry is the support and appreciation seniors give each other.
DEADLINE: You must submit a statement including presentation title, a two to three-sentence summary of topic, and media needs by a date April 5, 2023.
ATTIRE: The Hilberry Symposium is a public event representing our department and the work we do together. Appropriate dress is expected—nothing strictly formal or professional, but something more impressive than you would wear to class.
ATTIRE: The Hilberry Symposium is a public event representing our department and the work we do together. Appropriate dress is expected—nothing strictly formal or professional, but something more impressive than you would wear to class.
MEDIA: You may use any audio or visual aids that might enhance your presentation. You should check in advance of your session to make sure the media you requested are in place.
ORGANIZING: The Hilberry Planning Committee consists of two English Department faculty members and two seniors nominated by department faculty on the basis of academic record, character, and service. They are assisted in spring term by juniors who then become members of next year's Planning Committee.
AWARDS: The Charles Lewis Williams Jr. Award, established in 2018, is awarded to a senior for the best oratory presentation during the English Hilberry SIP Symposium. The award is presented at the Senior Awards Ceremony in the spring of each year.
GUESTS: We hope you will invite family and friends to as much of the symposium as possible, including the reception.
Preparation: Do not speak without notes of some kind. Organize your presentation carefully according to time constraints.
Creative Work: This is not a SIP reading; by all means read from your collection, but select pieces illustrating points in your presentation.
Content: Here are some questions you might use to develop your presentation:
Why did you choose this project?
How does it relate to the rest of your K education?
What did you learn in completing it– about the subject or the craft, about yourself, about the disciplines of literary studies and writing, about your future goals?
What were your struggles and obstacles?
What are you proudest of in the SIP?
How did your faculty advisor help you?
Is there part of the SIP you wish to read aloud?
Frame your presentation so your audience has a clear idea of your project and its results. If you will be reading from the project, including creative work, develop introductions leading smoothly into this portion of the presentation.
Media: Visuals–slides, PowerPoint, objects, video–and audials, used selectively, can enhance a presentation; they never make the presentation. Don't rely on these to do your work for you.
Timing: Time yourself as you practice the first time. Then revise your presentation to correspond to the time limit.
Rehearse: Practice your presentation several times, until you are thoroughly familiar with it and do not need to rely on your notes too heavily.
Delivery: Oral presentation does not come naturally to most of us. If you want this presentation to be really good, assume your normal speaking style will NOT be adequate.
Pacing: Practice once at your normal speaking speed, and then deliberately slow it down. Continue to practice at the slower pace, which should be your reading pace. However slow it sounds to you, it will be much easier for the audience to follow you if you speak slowly, with attention to phrasing.
Audience: Practice in front of friends, getting feedback on anything they had trouble following.
Audibility: Most of us drop our voices at the end of sentences. Practice follow-through–projecting your voice through the very last word in the sentence. Aim up and out–toward the back of the room, at least twenty feet away.
Breathe: Breathing is crucial to oral presentation. Most of us breathe shallowly when we're nervous, which leaves us short of breath. Poor posture also inhibits breathing. When you practice, stand erect, feet apart, shoulders back. Hold or place your notes at a level where you don't have to lower your chin to read them. Take time, deliberately, to breathe deeply. Again: it may seem to you like the silence of breathing is minutes long, but it's really only seconds; an audience doesn't even recognize it.
Speech: Refine and practice your presentation sufficiently so it is not peppered with "like" or "um" or "uh" or "y'know." Nothing makes a presenter look more amateurish.
Tone: Your presentation can be friendly, even funny, but it shouldn't be sarcastic, jokey, or ragged. No digressions, no in-jokes, no asides to your friends. ALSO: no apologies or denigrations of your SIP. Present with pride and professionalism.