Assistant Professor of English
Phone: 269.337.7038
Office: Humphrey House, room 211
Email: oliverbaez.bendorf@kzoo.edu
BA, University of Iowa
MFA, MLIS, University of Wisconsin-Madison
---
About Oliver:
Book that changed your life?
Anne Carson's Autobiography of Red. It's a novel in verse that updates the myth of the Greek monster Geryon and the Tenth Labor of Herakles. I had never before encountered a book of poetry that so clearly is also a novel. Its thematic handling of monstrosity and queerness through the compelling body-mind of Geryon are deeply relevant to my own work, and the way Carson's verse explodes with enjambment and synesthetic images makes it a terrific book to teach. It expands the sense of what is possible within this mode we call 'poetry.'
What made you decide to become an English major?
The English major was right under my nose… I only had to find my way to it. When I entered college, it was as a political science major— I was interested in activism in high school and that seemed like a natural extension at the time. After a few courses in women's studies, I soon declared that as my major, and while the courses (especially Feminist Theory and Philosophy of the Body, both with Marjorie Jolles) were incredibly stimulating, the department didn't feel like quite the right intellectual 'home' for all of my interests. The fall of my junior year, I took a semester away from classes. I read and wrote, and backpacked in Europe with a cousin. When I returned to campus, it was clear that I'd be an English Literature major. Everything clicked into place. I was fortunate to take courses at Iowa that shaped my life and mind. Studying Shakespeare under Miriam Gilbert, with whom my mother had also studied Shakespeare decades earlier, was an extraordinary experience. Prose Style with Brooks Landon was an intensive workshop at the level of the sentence; each week, we would study a different type of sentence, and write and workshop individual sentences! Postcolonial Literature with Priya Kumar, 20th Century Technocultures with Rob Latham, history of the book, an entire class devoted to Whitman and Dickinson—I remember these classes and teachers with such gratitude for the books, ideas, and modes of discovery to which they introduced me. Ultimately I wrote an honors thesis in English and graduated with concentrations in creative writing and postcolonial literature, as well as a minor in women's studies (now gender, women's, and sexuality studies).
Advice you can't stop giving?
Stay hydrated.
---
Bio:
Originally from Iowa City, Iowa, Oliver Baez Bendorf comes to Kalamazoo from Wisconsin; he has also lived in Washington, D.C., Dublin, Ireland, and (briefly) Brooklyn, NY. He is the author of two poetry collections: The Spectral Wilderness (Kent State U., 2015), selected by Mark Doty for the Stan & Tom Wick Poetry Prize, and Advantages of Being Evergreen, winner of Cleveland State University Poetry Center's 2018 Open Book Poetry Competition. His poetry has appeared widely including in American Poetry Review, BOMB, The Feminist Wire, Indiana Review, Poetry, Poetry Northwest, and elsewhere, and has been translated into Russian. Essays and reviews have been published in Buzzfeed and Transgender Studies Quarterly; poetry-comics have been featured in Adirondack Review, Alaska Quarterly Review, and The Rumpus. He has received fellowships from CantoMundo, Vermont Studio Center, and University of Wisconsin's Institute for Creative Writing, where he was the 2017-2018 Halls Emerging Artist Fellow. He earned a BA in English Literature from the University of Iowa, and an MFA in creative writing and an MA in Library and Information Studies from University of Wisconsin-Madison.
---
Courses taught:
ENGL107: Introduction to Creative Writing
ENGL210: Intermediate Poetry Workshop
ENGL437: Advanced Poetry Workshop
(more to come, in development)
---
Publications: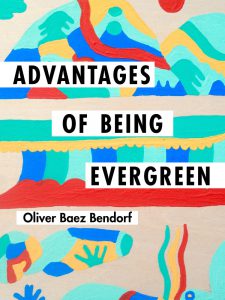 Purchase book on Amazon.com
Purchase book on Barnes and Noble.com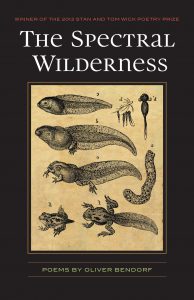 Purchase book on Amazon.com
Purchase book on Barnes and Noble.com